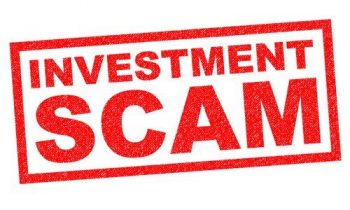 I am Dr Anderson Maly  an Ivory Coast citizen(a politician and also the former special adviser to the ministry of interior in Ivory Coast having worked with former President Laurent Gbagbo.)
I am very sure, that you're aware of the political crisis which took place in my country.
As a special adviser to the ministry of interior in my country, I was empowered to oversee all our's minerals resources. However, because of the political crisis in my country Ivory Coast(Cote- d'Ivoire), I decided to use the opportunity of taking hold of this $64.6 million dollars for an immediate investment in your country or any other country you deem necessary and safe.
However, I am seeking your kind assistance to assist me to receive, secure and invest the above-mentioned fund wisely on lucrative investments under your supervision. I've already moved the fund through a diplomatic means to a safe place where it is presently kept for the purpose of safety and final relocation.
I am willing to give you 40% of the total money for your full assistance and participation. Meanwhile, I'll be interested in having you as my friend, and also a business partner, if only you can assure me that you're trustworthy.
Presently I'm in Nigeria with my family where we seek for a political asylum under the umbrella of Nigerian government. I considered this move with my family very wise and necessary for our safety. As you may have known, only recently Mr Bruno Dogbo, former Laurent Gbagbo's military commander, was given 15 years jail sentence for post-election violence, hence we are safe here and it is my intention to quickly move my family out of this place as soon as this deal is successfully executed.
I thank you very much for taking the time to go through my mail and hope to read from your reply soon. Please if you are not interested kindly inform me. Be rest assured that there is no risk in this business the only thing I require from you now is your honest co-operation and assistance.
Thanks for your anticipated co-operation and my regards to your family. Feel free to contact me.
Yours sincerely,
Hon Dr Anderson Maly (SA)
About Author